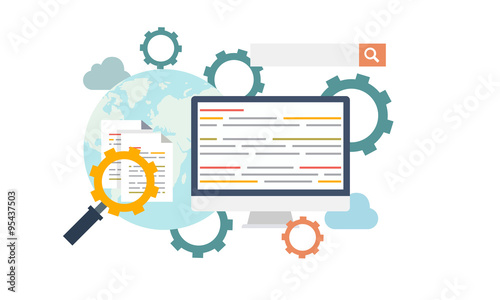 If you do online marketing for your local business, it is without a doubt that you understand the challenges that come with this type of a campaign versus that of non-geo-specific brands. Local Search Engine Optimization is quite different from the average SEO campaign, and local search results are changing faster than others. To make the best of your local SEO, there are a couple of things that you need to do to ensure that the kind of results you want. The great thing is that there are plenty of approaches and techniques that you can use to make this possible.
As a business looking to make the best of your local SEO in Oxford efforts, it is imperative that you employ the right techniques to ensure that your local ranking improves for better results and more traffic. Why is this important? Essentially because you, as a local business, have to compete with other local businesses in and around your locality. Considering that word of mouth can only do as much, it is important that you consider taking up a different approach. In this guide, we'll be looking at some of the techniques you can use to rank in your local organic results.
Local SEO Ranking Tips
Using Keyword Research
One of the best ways to improve your local SEO ranking is by using keywords and doing keyword research diligently. Now, since your aim is to rank better within your locality, you need to understand that people making searches for products and services within the area will often conduct their searches with a focus on a business or service provider within the locality. For example, people looking for dental services in Chicago might make a search like "Chicago Dental Services". It is therefore important that the keywords you use be centered on the services you offer and mention the name of your locality. This way, it becomes easier for search engines to find you as they crawl through different websites that offer the same services within the locality.
Use Schema Markups
Schema markups are essential in teaching search engines about the content available on your website, they ensure that your business' contact information, location, operation hours, and other essential business data is reflected properly on search engine results. Using Schema markups is not that hard to work with and the great thing is that there are useful tools you can use, such as MicroData Generator or Good Structured Data Helper, to generate schemas for your business if you do not want to, or don't know how to, create these codes by hand. It is also important that you scan your Schema using scanners like the Schema Scanner to make sure that it is error-free for better results.
Reviews
Reputation sells or breaks. As a local business, your reputation will tell a lot about who you are and will determine how well people relate with you or your brand. It is therefore important that you strive to ensure that your reputation through reviews is positive. Having positive reviews is important; however, the important thing here is that you use your positive reviews to improve your local ranking. As such, it is advisable that you encourage users to leave reviews about your services or products as often as they can.
At the same time, it is essential that you make these reviews visible to both internet users and search engines. This is important in ensuring that people are able to identify you as a reliable service provider within their locality. However, it is essential that you monitor your business reviews to ensure that you weed out some of the negative reviews – you can never miss one or two from the type of people who are hard to please – to ensure that they don't dent your image. To do this, you can use tools like Synup. Overall though, it is essential that you work hard at ensuring that you please your customers and that you cater to their every need if you really want to get the best reviews you can have.
The above are just some of the ways that you can employ to ensure that you improve your Oxford SEO ranking. There are many others, and that will call for you to do some more research; however, employing the above will surely set you on the right track of improving your ranking.